Our History
Lifestyles celebrates 35 Years of Success!

1989
Founder, Chairman and CEO David DeBora introduces Lifestyles in Canada and the USA with the launch of High-Fibre cookies.

1990
Lifestyles opens its first international offices in the United Kingdom and Eire.

1991
The first product expansion takes place with the launch of Life Cycles™.

1992
Intra is introduced to the world and the future of Lifestyles is forever changed!
1993
Lifestyles Australia and Lifestyles Japan open for business.

1994
The dream DIET® Program is launched. Lifestyles celebrates 5 years in business!

1995
Life Cycles Fruit & Vegetable capsules are introduced.

1996
Lifestyles Norway, Lifestyles Korea and Lifestyles Hong Kong begin operations.
1997
Lifestyles establishes its first Scientific Advisory Board. Intra celebrates its' 5th birthday!

1998
Lifestyles introduces Intra capsules and Nutria. Lifestyles Philippines, Lifestyles Czech Republic, and Lifestyles Israel open for business.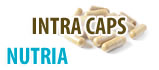 1999
Lifestyles Poland opens. The LIFEbuilder Program is introduced. Lifestyles celebrates 10 years in business!

2000
Lifestyles Taiwan, Lifestyles Thailand and Lifestyles Euro open for business.

2001
Lifestyles Malaysia opens for business. Lifestyles introduces Vigor™.

2002
Lifestyles Slovak Republic opens and Lifestyles Taiwan opens their second office. Intra celebrates its' 10th birthday.

2003
Lifestyles Global Network moves into its stunning new headquarters located in Vaughan, Ontario, Canada. Lifestyles Indonesia opens for business.

2004
Lifestyles Singapore opens for business. Lifestyles celebrates its 15th Birthday!
2005
Lifestyles begins to enhance its global brand throughout Asia.

2006
Lifestyles launches its newly re-designed logo and tagline "Live Better. Every Day." Fibrelife is launched.

2007
Intra proudly celebrates its' 15th birthday!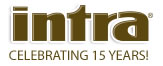 2008
Intra's newly re-designed bottle and label are introduced to the world! Lifestyles introduces the LIFEshape Program.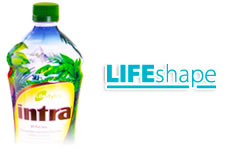 2009
Lifestyles celebrates 20 years in business! Lifestyles launches 'myintrasite.com' and the online shopping cart.

2010
Lifestyles Japan re-opens.

2011
Lifestyles Malaysia celebrates 10 years in business and launches Intra Infusion to the market. Lifestyles launches its Facebook and YouTube accounts. Lifestyles launches PBC 2.0.

2012
Intra celebrates 20 years of helping people live better every day.

2013
Intra Infusion is launched in Thailand.

2014
Lifestyles reaches a milestone and celebrates 25 Years of Success!

2015
Lifestyles Middle East opens for business. Lifestyles Philippines moves into their new head office in the Alphaland Southgate Mall, Makati City.

2016
Lifestyles Hong Kong celebrates 20 Years and launches Intra Infusion. Newly redesigned PBC mobile is launched.

2017
Intra celebrates 25 Years and continues to be enjoyed by millions worldwide!

2018
NutriaPlus is introduced in several markets.

2019
Lifestyles celebrates 30 Years of Success! Lifestyles Philippines celebrates 20 Years in business!

2020
Lifestyles launches CardioLife to the markets.
2021
PBC is completely redesigned!

2022
Intra celebrates 30 Years of Success!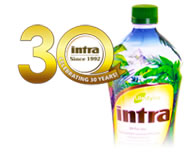 2023
Lifestyles launches the brand-new redesigned website of 'myintrasite.com'.

2024
Lifestyles celebrates 35 Years of Success! Since 1989, Lifestyles has helped millions of people achieve better health and more wealth!