Paul Kramer
Senior Vice President
For over 30 years that I have been with Lifestyles, I have had the rewarding experience of meeting and working with a vast number of Lifestyles Distributors around the world whose lives have been enhanced by the tremendous Lifestyles products and the Opportunity. I can tell you that by becoming a Lifestyles Distributor, you are starting down the path to better health, unlimited wealth and the chance to Live Better. Every Day.
The opportunity is yours!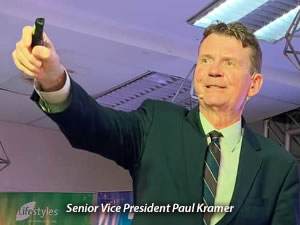 Becoming a Lifestyles Distributor means opportunity. The opportunity to enjoy freedom, to spend more time with your loved ones, unlimited earnings and promotions while building your very own business. You also have the opportunity to work with a great team and support network to make your Lifestyles experience exciting and rewarding. Most importantly, the opportunity to help people around the world improve their health and live a longer, more active life through Lifestyles superior product line is what our Distributors find most satisfying.
Lifestyles' nutritional products play a positive role in helping your body achieve and maintain optimal health by fighting the damaging effects of body pollution, stress and our modern diet.
With the ambition to succeed and Lifestyles' industry-leading products and support, greater health and wealth can be yours! Together, we truly can Live Better. Every Day.
Best wishes for a better, brighter future!