The Executive Team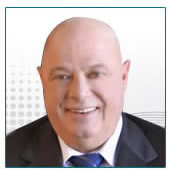 David DeBora
Founder, Chairman and CEO
David DeBora founded Lifestyles International in 1989 with the vision of creating a company that would bring optimum health & prosperity, to people of all backgrounds and cultures, all around the world. Today, he is delighted to see his vision has come to life.
A dedicated father of five, David comes from a diverse business background, including owning a successful land development and construction firm. Having worked as both a Distributor and a corporate manager, David is a successful entrepreneur and self-made millionaire.
---
Paul Kramer
Senior Vice President
Paul has over 25 years of experience in nutritional product development, Network Marketing and corporate management, and is the author of the best-selling book, Fighting Body Pollution, which is now printed in eight languages worldwide.
As a registered Nutritional Consultant, Paul is a respected expert within the health industry, and has conducted health seminars around the world. He is a graduate of the Canadian Nutrition Institute's Advanced Holistic Nutrition Program and currently represents Lifestyles as a member of the Canadian Health Food Association and the American Botanical Council.
---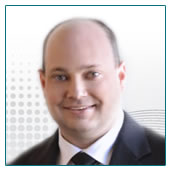 Shawn DeBora
Managing Director
Shawn, son of Lifestyles Chairman and CEO David DeBora, is poised to lead the future success of Lifestyles. Inspired by his father's vision of creating opportunity, hope and prosperity to people of different cultures and backgrounds, led Shawn to join Lifestyles in 2008.
As Managing Director, Shawn has travelled extensively throughout Asia, Europe and North America ensuring each market is operating and expanding at an optimal level. Shawn obtained a Bachelor of Arts degree from York University. His extensive experience as an independent sales contractor and communications consultant, has given him the experience and knowledge needed to assist Lifestyles affiliate offices and Distributors around the world. Shawn plans on continuing his father's vision of helping people live better, every day. "This is not just my job, it's my passion and I'm proud to be a member of the Lifestyles family," says Shawn.
---
The Management Team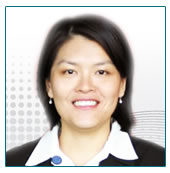 Wan Thin Lim
Senior Finance Manager
Wan Thin has more than 18 years of experience with Lifestyles Malaysia. Since joining Lifestyles in 2001, Wan Thin has progressed from Finance Manager to her current role as Senior Finance Manager. Wan Thin received her Bachelor's Degree in Accounting from the University of Malaysia... in 1994 before pursuing her Certified Public Accountant with Pricewaterhouse.
After becoming certified in 1997, Wan Thin worked as an accountant for a variety of local property development and construction companies prior to joining Lifestyles. Her background in accounting as well as her vast knowledge of the local Asian market makes her an invaluable asset to the Lifestyles Malaysia team.
---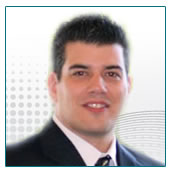 George Barlas
Manager, IT
George is a dedicated and driven IT project manager with more than 20 years of Information Technology experience. Prior to joining Lifestyles, George was IT Client Services Manager for a Global manufacturing organization. George brings a wealth of experience... in project management and customer service to Lifestyles. He has received his Master's Certificate in Project Management from the Schulich School of Business at York University.
---
David Scappaticci
Manager, Operations & Business Development
David joined Lifestyles Canada as Business Development Manager in 2006. He has worked in the Direct Selling industry for more than 20 years and has experience in sales, marketing, communications and operations in both corporate and field environments.
In February 2010, David was promoted to Manager of Operations and Business Development. His primary responsibility is to assist the affiliate offices to maximize their operational and business development activities. His academic credentials include a Bachelor of Arts degree from Brock University in 1998 and a Public Relations Diploma from Niagara College in 2000. David is proud to be a part of a company like Lifestyles that helps people Live Better. Every Day.
---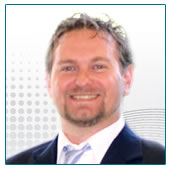 Tim Kervin
Manager, International Customer Service
Tim joined Lifestyles in 1992 as a Shipper/Receiver for Lifestyles Canada. In 1993, Tim was promoted as a bilingual Customer Service Representative. In 1997, Tim was promoted as the Customer Service Supervisor and Sales Coordinator for North America.
Tim's ambition helped him advance his career as he became the International Distributor Relations Coordinator and Operations Specialist for Lifestyles Global Network, corporate head office. In 2002, Tim was promoted as the International Customer Service Manager, his current position with Lifestyles. Tim's journey with Lifestyles demonstrates his true passion and dedication for the health and wellness industry. With more than 25 years of experience in the industry, Tim enjoys helping people Live Better. Every Day.