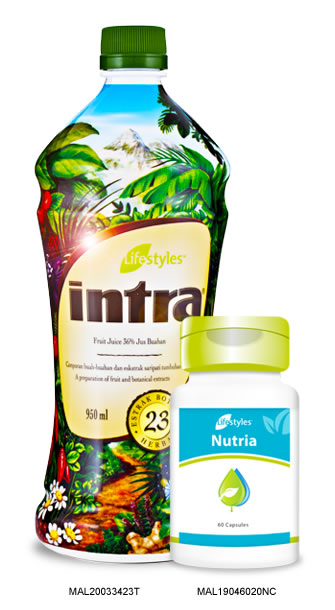 Nutria is a formula that complements the trusted botanical extracts in Intra.

When both are taken together, your body can benefit from the health building properties.
The antioxidants found in Nutria protect cells. The 23 botanical extracts found in Intra provide the body with vital nutrients. When Intra and Nutria are combined, the ingredients have good effect, including better absorption and increased reactions in the body.
This is a supplement product Advertisement. Approved by KKLIU: 0834/2019